GRADUATION CAP DESIGNS - CLASS OF 2018
For this project, I was asked by several seniors from different universities to create graduation cap designs for their big day! Most of them were inspired by iconic album covers from various artists ranging from Lauryn Hill to David Ruffin.
"The Miseducation of Brandyn Munford" | Inspired by Lauryn Hill's The Miseducation of Lauryn Hill (1998)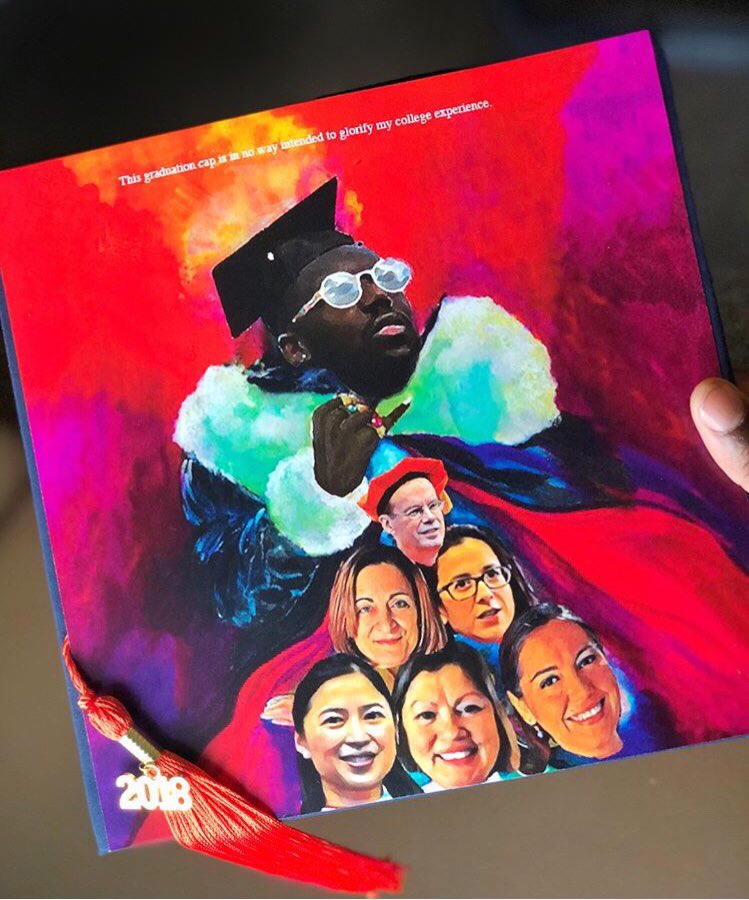 "KOD: King of Degrees" | Inspired by J. Cole's KOD (2018)
"Woman on the Moon: The End of Undergrad" | Inspired by Kid Cudi's Man on the Moon: The End of Day (2009)
"Gentleman Grim" | Inspired by David Ruffin's Gentleman Ruffin (1980) and Wiz Khalifa's Kush and Orange Juice (2010)
"Do More, Say Less" | Inspired by Roy Wood's debut album Say Less (2017)
"High for This" | Inspired by The Weeknd's 2011 mixtape House of Balloons.
"Black by Popular Demand" | An original design by myself.